Lake Millstatt – Your holiday region
Holidays for body and soul in Carinthia
If you are planning holidays in Austria, you are exactly right here in Carinthia. Between mountains and lakes there is a lot to experience – for parents and children, but also for biking, hiking, and water sports enthusiasts. And since anticipation is the greatest joy, we would like to introduce you to your future holiday destination. See you soon at our Hotel zur Post in beautiful Döbriach at Lake Millstatt – we are looking forward to your visit!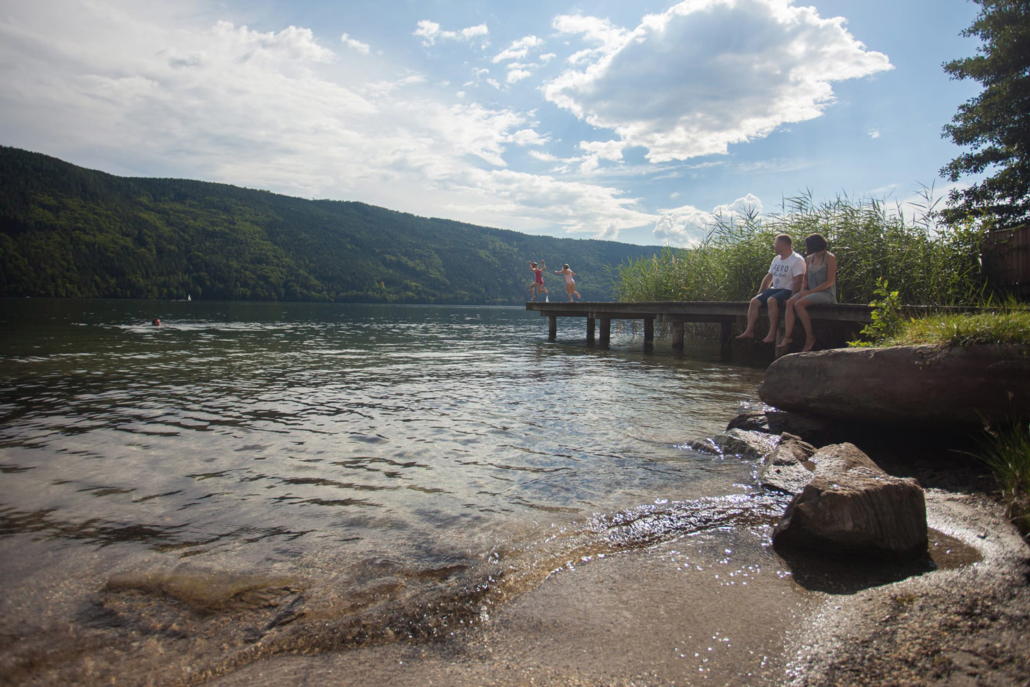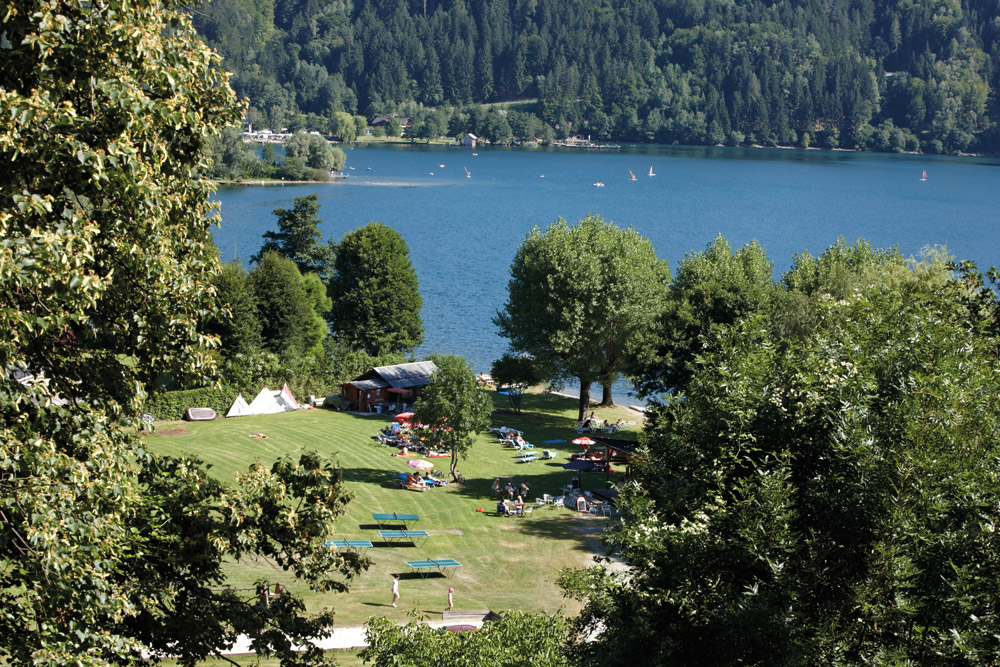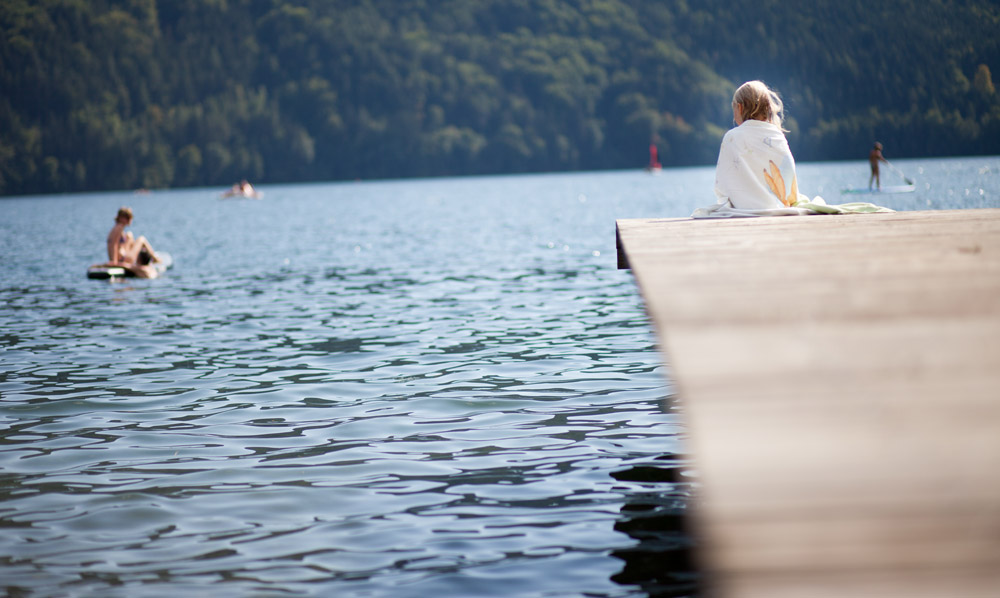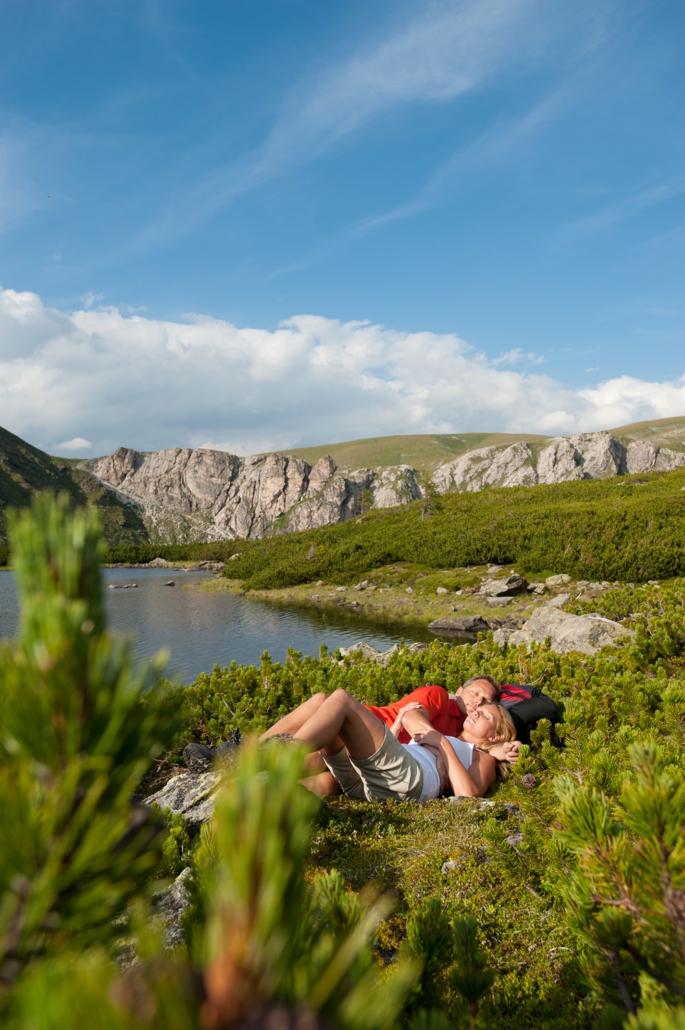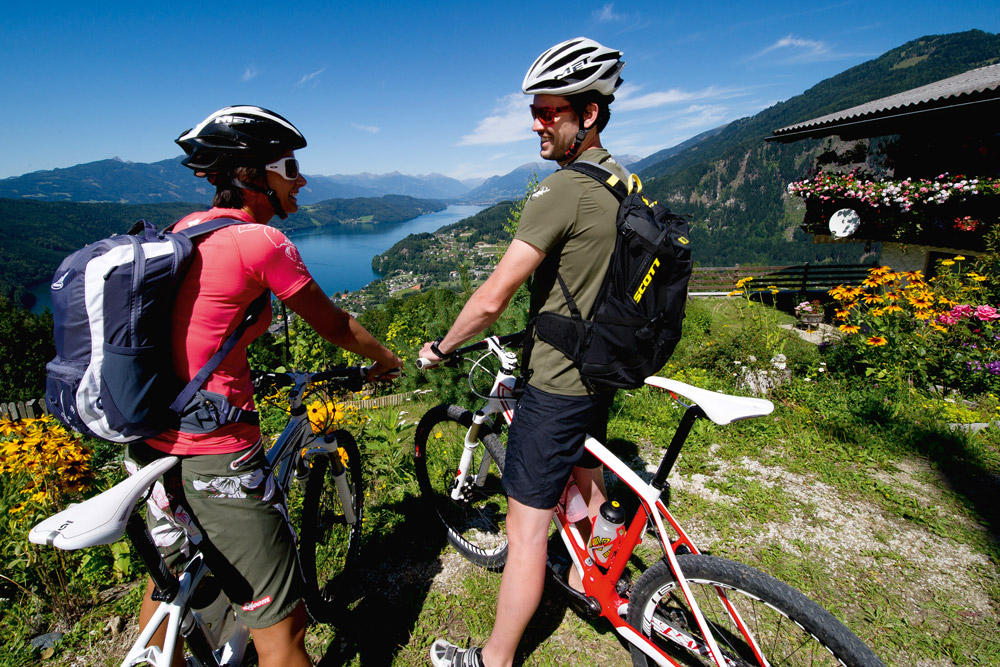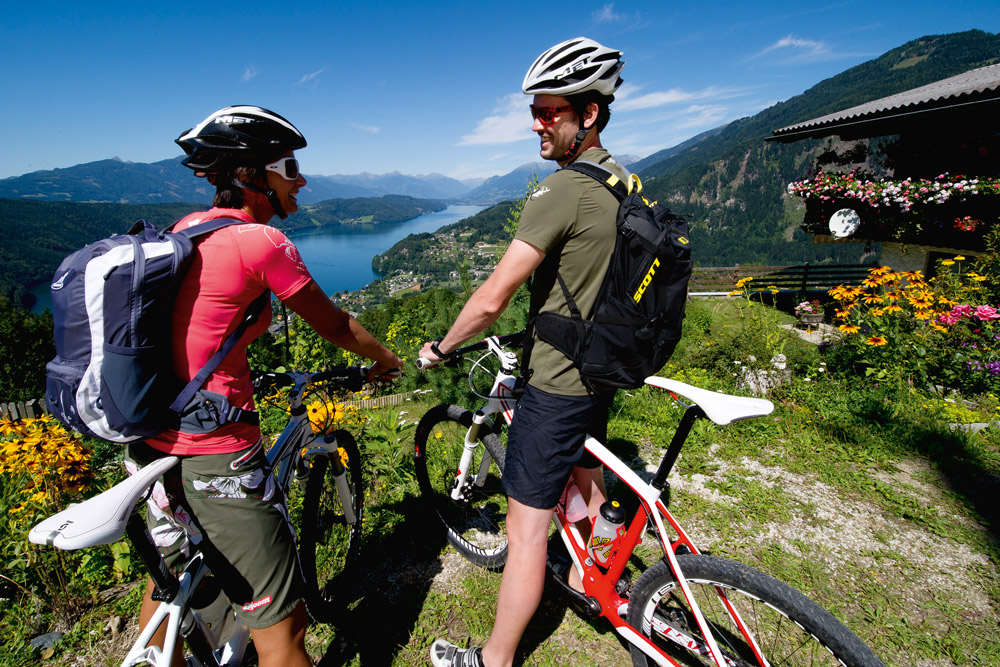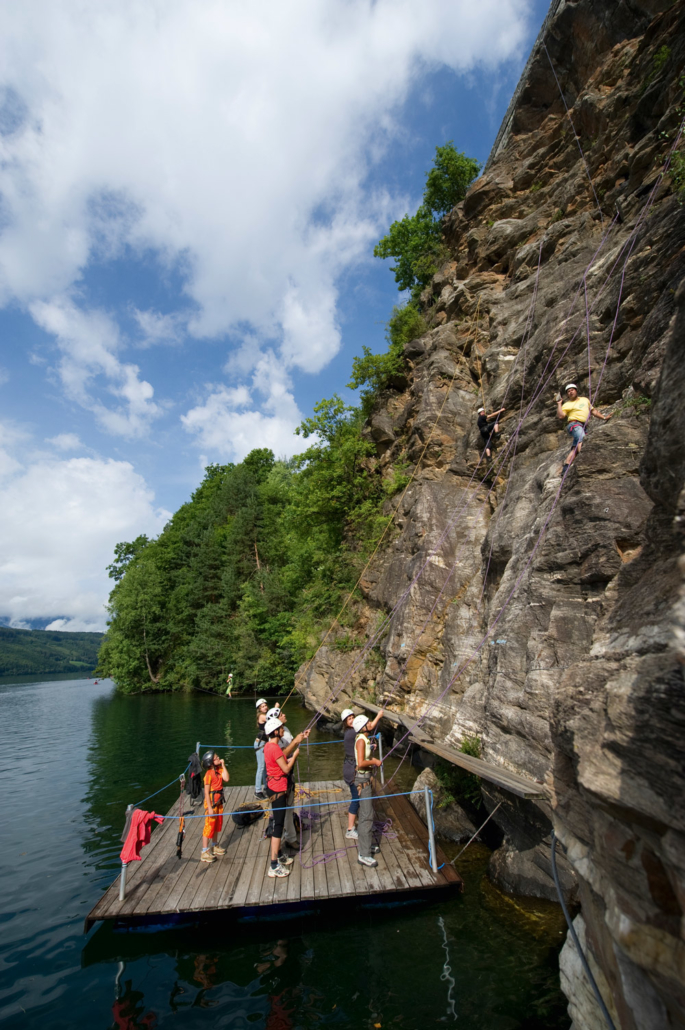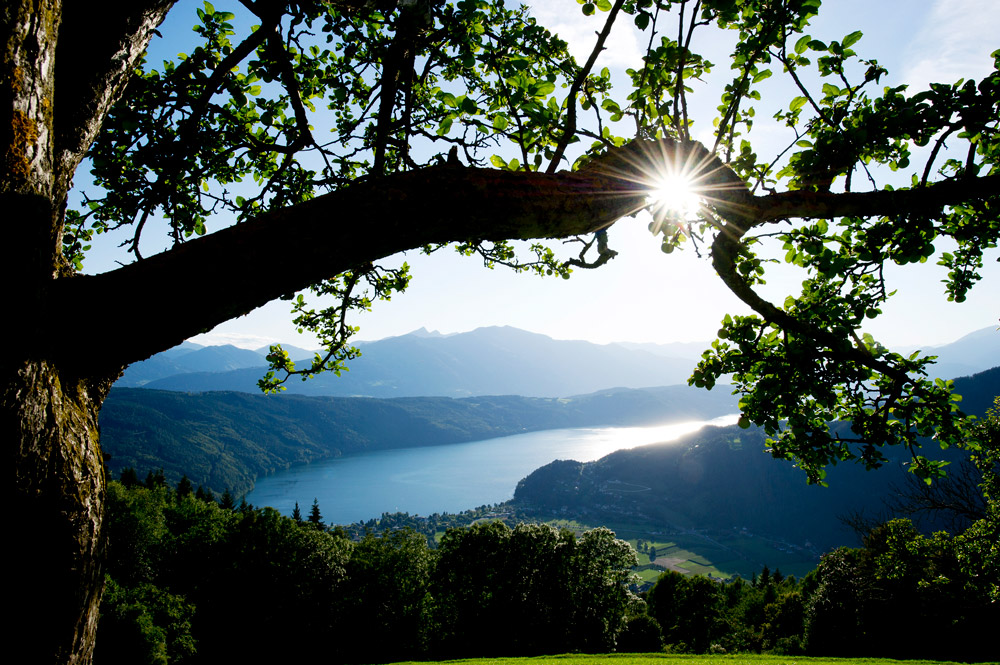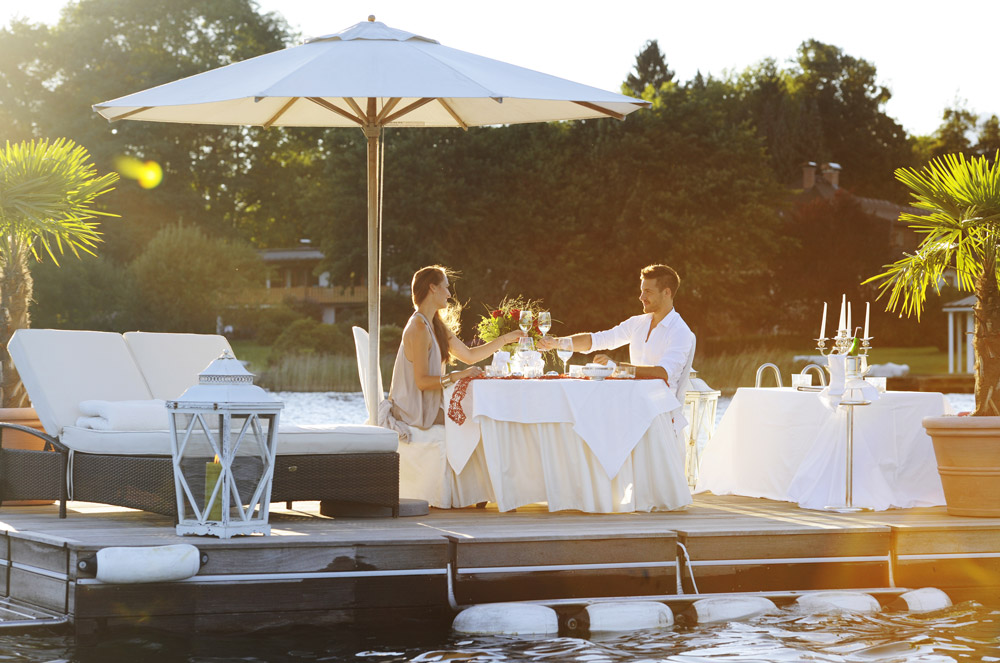 Döbriach – Your holidays in Carinthia  
A many-sided spot on earth
At the Eastern shore of Lake Millstatt, your holiday destination Döbriach is located at the foot of the mystical mountain Mirnock and is the entrance to the national park Nockberge. Döbriach is the ideal starting point for hikes in the Nockberge mountains or for a visit of the Mühlenwanderweg (hiking trail) in Kaning.
You can reach the unspoilt Southern shore (length: 13 km) from Döbriach easily by bike or walking. Be enchanted by this spot's natural beauty – for example during a bike trip around the lake (24 km) on the especially built foot and cycle path.
Do you like strolling through the markets? Then you should visit Döbriach during the summer months! The weekly market in Döbriach has become a popular meeting point for young and old. Local farmers, beekeepers, winegrowers, and restaurateurs offer their popular Carinthian specialties, accompanied by live music and exciting shows.
Another particularity in Döbriach is the climbing park Breitwand (160 m). Accompanied by experienced climbing guides, you ascend the via ferrata and enjoy the unforgettable view of Lake Millstatt, Döbriach and the entire region.
It is also the perfect spot when it comes to shopping joys. The city Radenthein (5 km away from Döbriach) invites you to laid-back shopping sprees. But if you would like to find the marvelous garnet stone – the so-called "drop of blood" of the Nockstein area – then you best hike into the nearby garnet gorge. At the annual mineral exhibition in July merchants and exhibitors from all over Austria meet in Radenthein.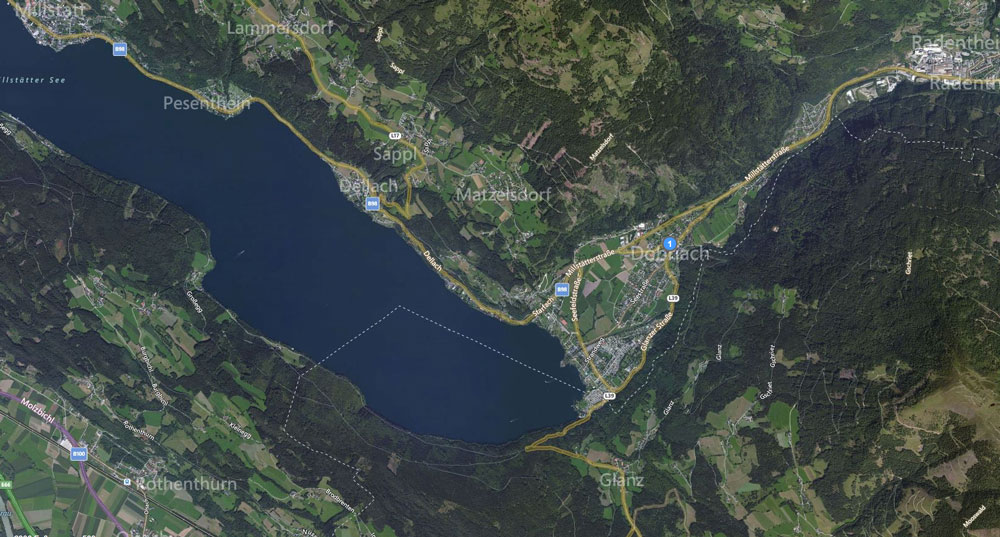 5
Climbing garden Lake Millstatt
Welcome to the National Park Nockberge
A special kind of nature experience
The road Nockalmstraße is almost 35 kilometers long, winds its way up towards the summit and reveals a region of unspoilt beauty. The national park road inclines gently, and is therefore a true pleasure to drivers, motorcyclists, but also for bikers.
On both sides of the road, the national park's vast hiking region spreads out with heaps of well-marked paths.
The Nockberge mountains appeal with their unique scenery and are a lasting experience for every nature lover. The round so-called "Nock'n" are mountain formations with coniferous forests and clear mountain lakes – simply perfect for laid-back hikes. Their appearance is distinctive. In fact, the Nockberge mountains are unique not only in this region but all over Europe. Moreover, the Nockberge are Europe's only national park in gentle high mountains with the biggest spruce, larch, and Swiss pine forest in the Eastern Alps. The distinctive geological shapes and the diverse flora and fauna were the reasons that the Nockberge mountains were declared a national park in 1987.
When you hike from the surrounding valleys, starting from 1000 meters above sea level, up to the highest peaks of 2400 meters in the Nockberge mountains, it equals a botanical excursion from the Bohemian Forest to the polar circle. This is how diverse the fauna and flora, that you find here, are!
And no matter where you set your foot: You will always pass an operated mountain hut, where a Carinthian meal or another treat awaits you!
Millstättersee – Lake Millstatt
A lake, which affects and enchants. Lake Millstatt is embedded in the mountain world of the national park Nockberge, the Millstatt alp with mount Tschiernock, mount Goldeck and mount Mirnock.
As a guest at Hotel zur Post, you will hardly get past Lake and Mountain Encounters®. A natural experience for all senses that you do not see every day.
Let yourself go during the "1000 hands massage" in the water or row on your own from bay to bay. Lake encounters of a special nature are, for example, a bike trip to the unspoilt Southern shore or a romantic "Dinner for 2 on the lake®".
Whether you do Kneipp marshes on Mirnock, a mountain of power, or you hike in the gentle, green hills of the national park Nockberge: in Dörbriach in beautiful Carinthia, between mountains and lakes, you will experience encounters for all your senses, which you will never forget.
Attractive package deals for your vacation at Lake Millstatt