Childcare and youth room at the Hotel zur Post
Kids, that's going to be fun!
Hotel zur Post would not be a family hotel if there was not a wide range of activities for our little and bigger young guests. From the children's room with a slide straight into the outdoor playground for the younger ones, and a play station for the older kids – your children will have their perfect, individual holidays! And if the children are happy, the parents are happy, as it is well known. Thanks to the broad offer for your kids you can enjoy your holiday at Lake Millstatt to the full.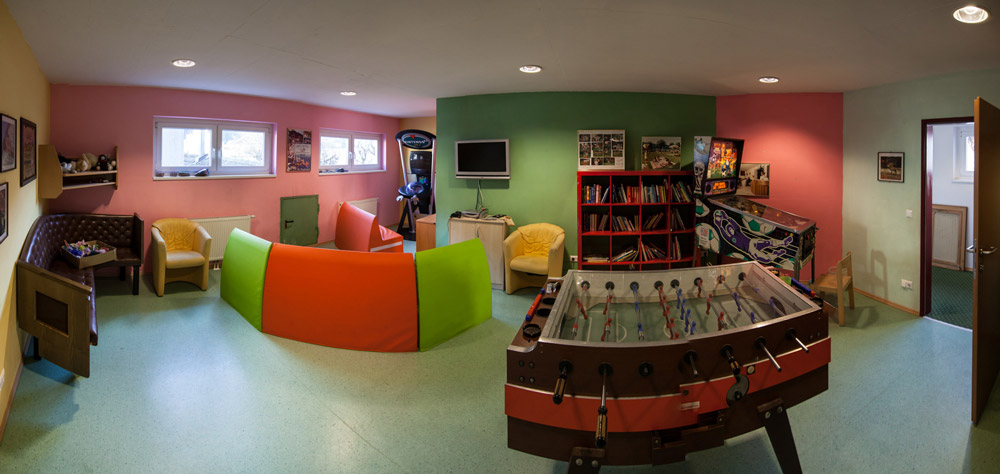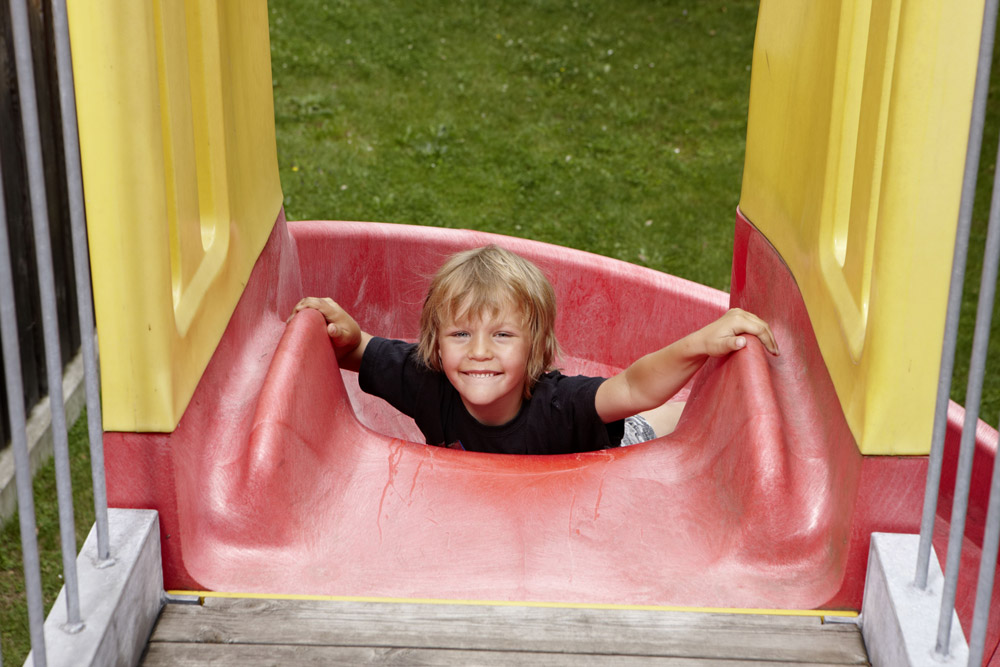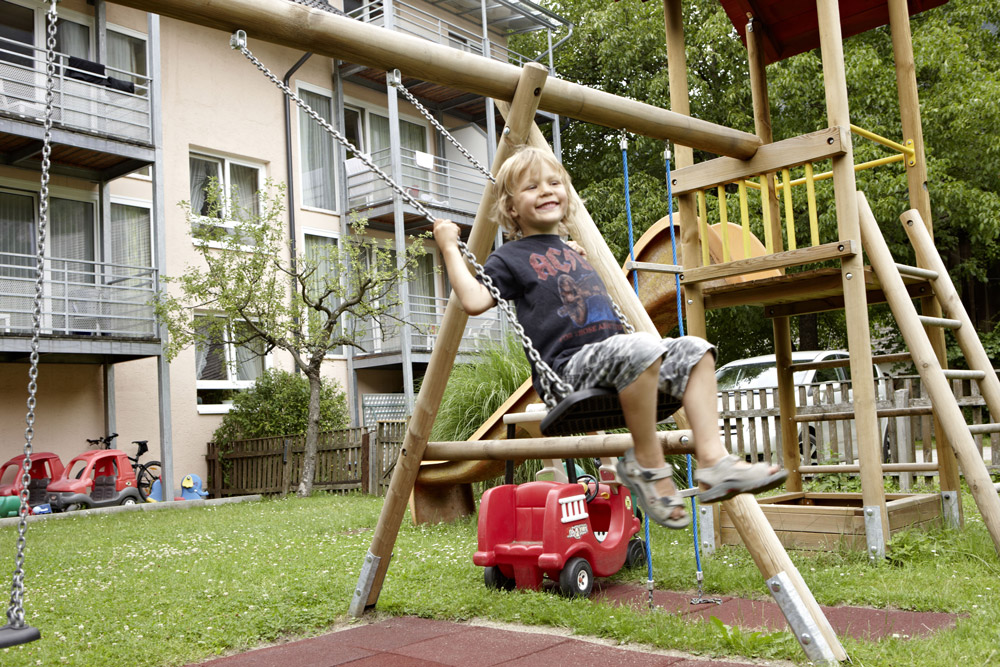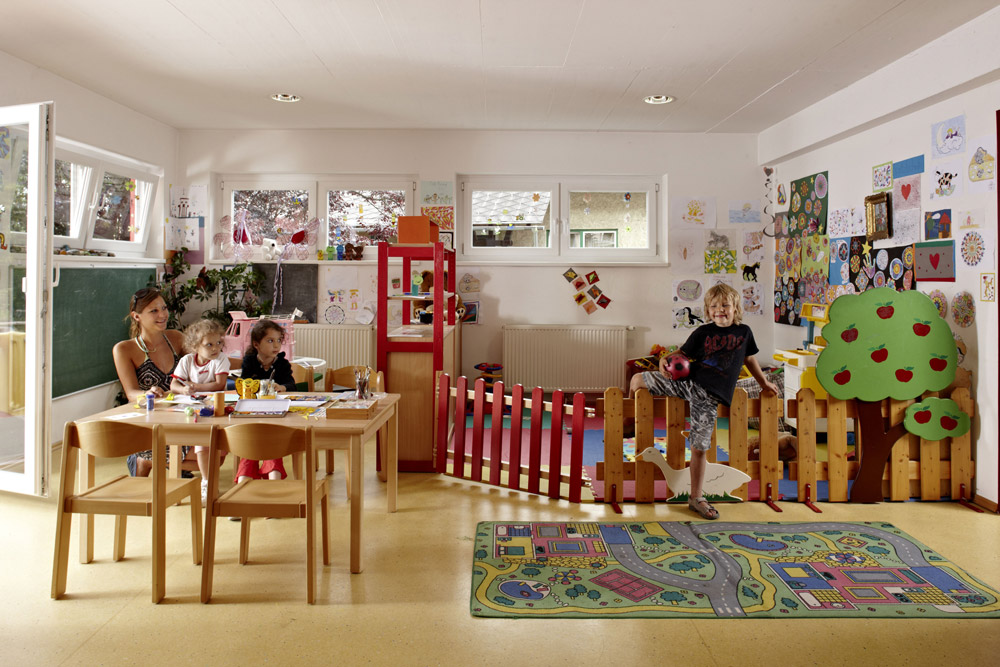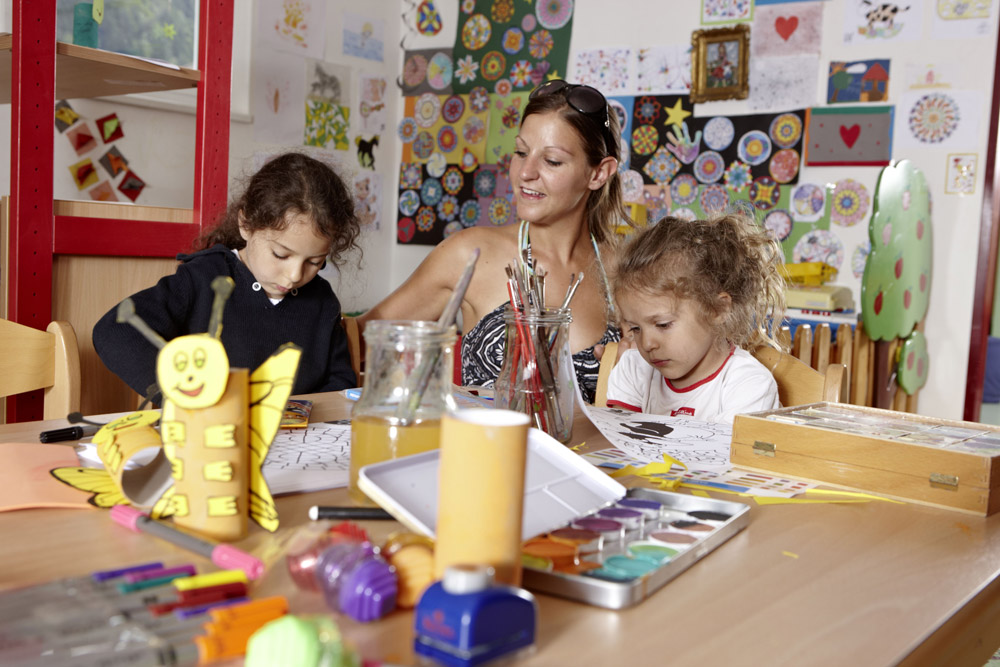 For the younger ones: Playroom and program for the kids
Come along into the colorful playroom at Hotel zur Post! Here, many other kids await you and you can play fun games. In July and August our nanny is waiting for you and will always be here for you. For example, if you would like to try out the slide, leading from the playroom directly outside to the playground! After a hilarious glissade you can build castles in the sandbox, swing towards the sky, or show what you are made of on the climbing frame. Do not forget stopping by at the bunny hutch. The cute, fluffy four-legged friends with their dark round eyes are looking forward to your visit!
For the older children: Nintendo, PlayStation, Pinball machine & Table-top football
First, we would like to say: Nature around the Hotel zur Post is simply marvelous and has a lot in store for young adventurers like you. Whether it is climbing at the climbing wall right next to the lake, exploring the rugged beauty of the biosphere park Nockberge, or having a water battle in the lake – the opportunities are nearly endless. But sometimes it is just better to stay at home in the hotel. Then you can have a wonderful time in the youth room. There, you will find:
a Pinball machine,
a Nintendo,
a PlayStation,
a Computer, and
Table-top football
You have already noticed: You will not get bored during these holidays! So, what are you waiting for? We are looking forward to your visit!
QUALITY SEAL: KÄRNTNER BÄREN (CARINTHIAN BEARS)
The Family Hotel zur Post in Döbriach at Millstättersee has been awarded with 4 "Kärntner Bären".
We love bears – the Carinthian Bears (Kärntner Bären) are a seal of quality for child-oriented offers of a hotel. As bearers of the Kärntner Bären, we additionally stand out for the following quality standards:
entirely separated play area, direct access through the accommodation
baby packs with a baby bathtub, thermometer, nappy bucket, bottler warmer, potty, nappy changing mat, baby-phone
playroom or playhouse
baby- or childcare 5 days per week, organized babysitter service (extra charge)